I was spending some time today looking over the clearances in Carousel Circle and how in the world are they planning on having a turn around on the outside of Comet's far turnaround? They'd almost have to tear down buildings there wouldn't they? Then the return run behind some of the kiddie rides in the area present the same problem.
Besides the fact that there aren't currently any markings for this kind of return run.. is there anything keeping the coaster from circling around Founder's Circle like in this drawing as opposed to cutting back in over the Comet?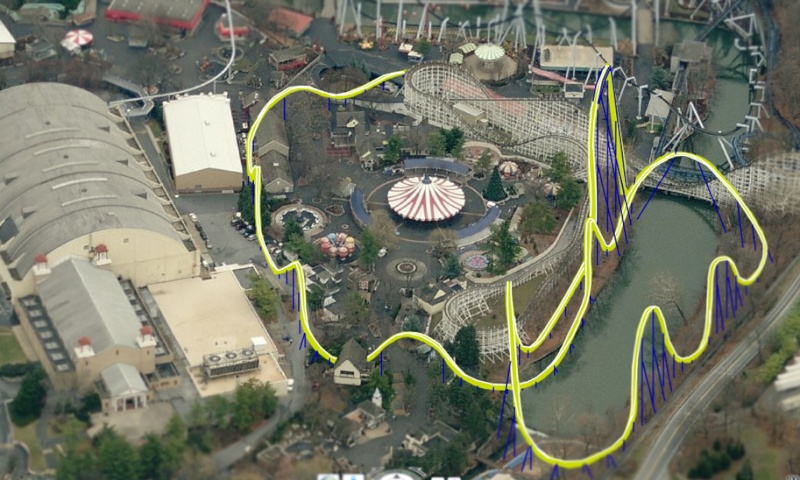 This would create a pretty cool "hop" over the Midway entering Founder's Circle. It would have to somehow squeeze back towards the Comet (I'd love to see RECC burned to the ground for this purpose) but I just put it right between the two buildings.. which I doubt would happen but oh well..
Also.. Were there rumors of the skyride building being torn down or am I getting my WDW and HP rumors mixed up?