So I thought I would jump on over to the park before it got to cold out and I heard the Sidewinder was up and running as well!
For the first time in my life I actually said, "I wanna ride sidewinder!"
I waited 45 minutes... Yes, that's right. 45!!!! It was crazy crowded today for STITP!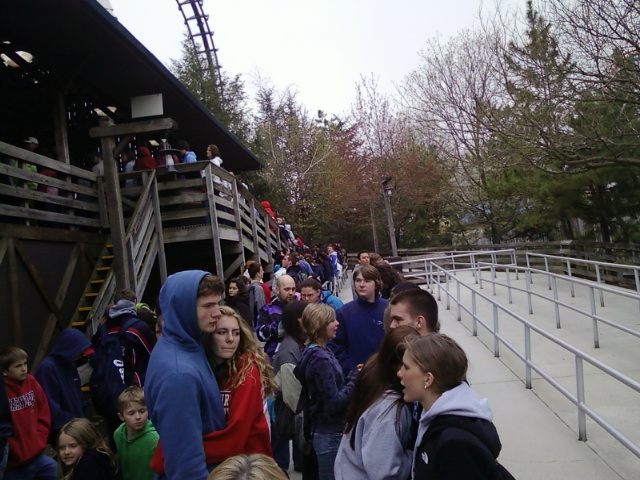 Here's a picture of the new train!
There was foam on the backing as well as the seat which made it alot more comfortable then in the past. The restraint itself was almost like Superman at Six Flags. It was a foamy/rubber padding that was pressed up against your chest with a handle bar around that. You can actually hold your hands up now unlike on the last train.

No more headbanging, I almost forgot I was strapped in. It was pretty cool!
Ride at least once and post your reviews below!!
I give the new train thumbs up!!!
On another note, back in Midway America, Ferris Wheel is slowly coming back to life! I heard its going to be an automatic wheel! Here's a quick shot of it from today!
Happy Easter everyone!!