Appearently at East Coast Bash yesterday someone from maintenance has mentioned that Sooperdooperlooper will be getting some new trains made by Gerstlauer, magnetic brakes, a new lift, and a new color scheme:
From eddie200330 at TPR:
We learned an interesting thing during our maintenance shop tour at ECB. sdL is getting new trains for next year. They are being made by Gerstlauer. The head guy wouldn't say whether or not they would be lap bar only, he kinda smirked and avoided the question. Also the rides dept. told us during our lunch that they spent a lot of time in VA with I305 getting a feel for Skyrush.....how cool is that.
I personally didn't see this coming. I did hear some talk of it being changed back to the original whaite color. But I hope this is true.
By the way...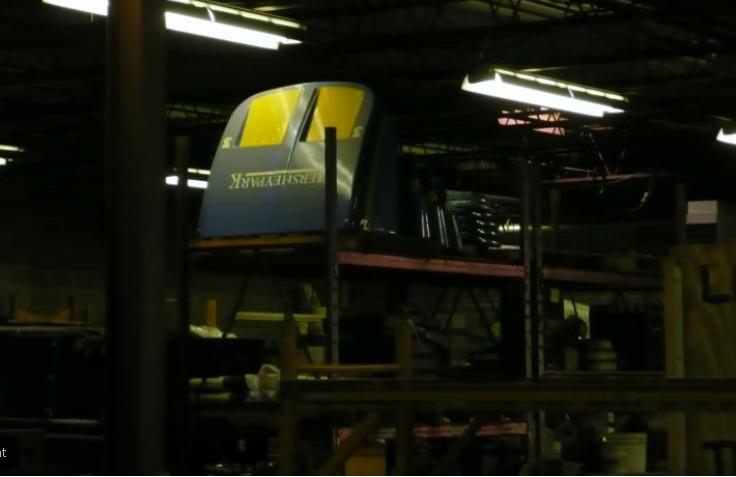 Train #3 still lives... just in pieces. This photo was taken by someone's friend at TPR.
Last edited by Ccron10 on Tue Feb 21, 2012 10:29 pm; edited 1 time in total